The team at The New York Times has a new game for us to enjoy in the mornings: Connections. In this game, you have to group 16 words or phrases into four distinct groups of four.
Connections started as a beta version on June 12, and now it's become the second most popular game on The New York Times, right after Wordle, which holds the top spot. This is quite impressive since, until recently, you could only play Connections on web browsers. But now, it's available on The New York Times and New York Times Games apps for iOS and Android, attracting even more players.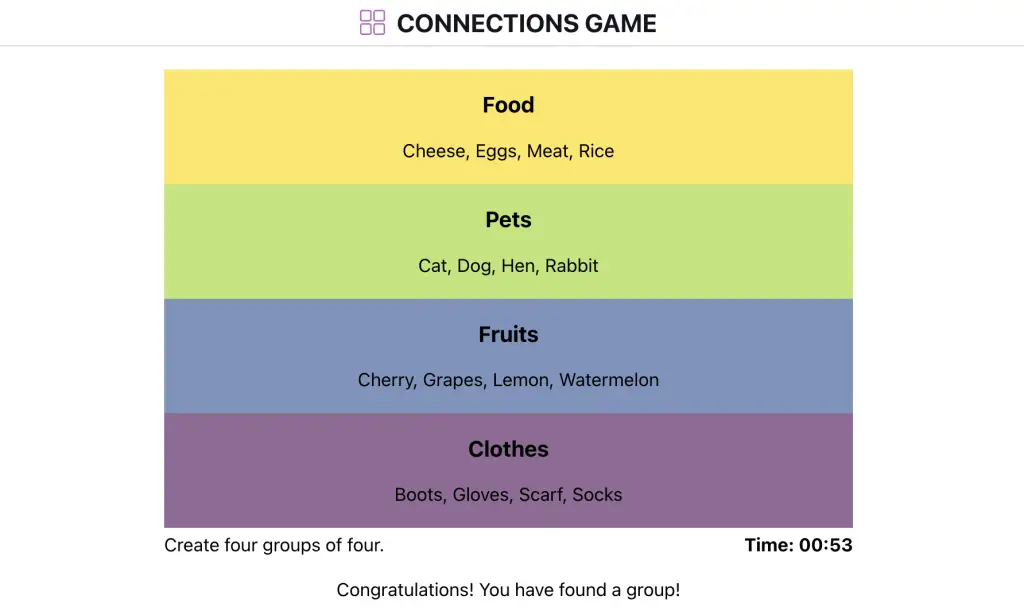 The head of games at The New York Times, Jonathan Knight, mentioned that the game offers a clever and challenging daily puzzle that's created by humans, not machines, and it's incredibly satisfying to solve.
The game has gained millions of players, and approximately nine out of ten people who start playing see it through to the end, whether they win or lose. It's the most popular in-house game launch for The New York Times since the Mini crossword.
The game Digits, which was in beta, was recently discontinued by The New York Times. However, Connections fans can now be reassured that the game is here to stay with its integration into The New York Times' apps.
The New York Times' gaming section has been flourishing since it acquired Wordle last year. Shortly after acquiring Wordle, The New York Times reported that the game had brought in tens of millions of new users.
While Connections might not be as viral as Wordle, if you enjoy wordplay, it's a lot of fun to play.