The New York Times puzzle game, Connections, is now officially accessible on both iOS and Android devices through the New York Times Games app. This game, which took the internet by storm, was initially launched on desktop earlier this year.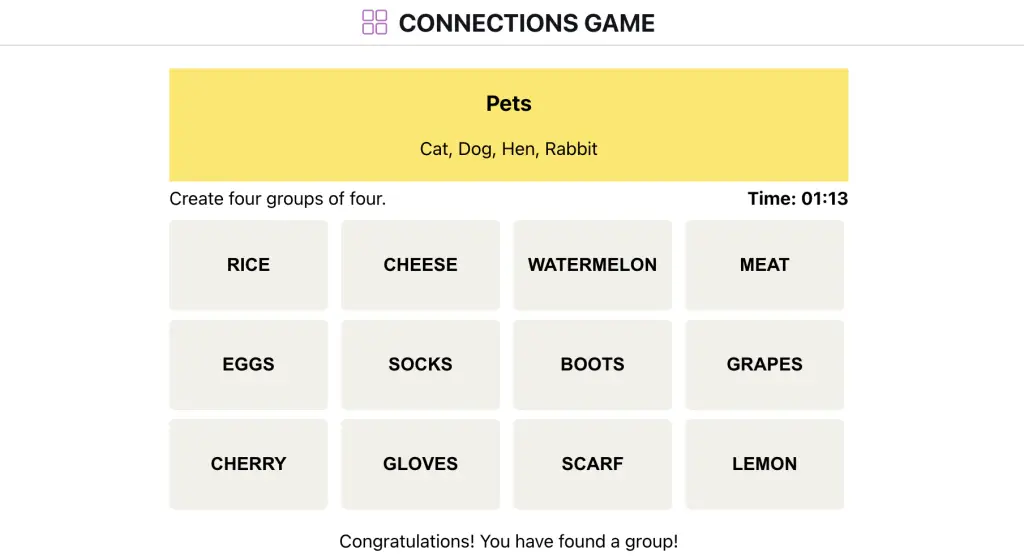 What is Connections Game?
In Connections, players have the opportunity to identify four sets of four items that have a common connection. When they believe they've cracked the code, they can hit the "submit" button to check if their guess is right. But here's the catch – you've got only four attempts to solve the puzzle before it's game over.
Wyna Liu, the associate puzzle editor at The New York Times, is one of the creators of this game. However, when she shared a link to it on Twitter, Victoria Coren-Mitchell, who hosts the popular British game show "Only Connect," noticed that Connections has a lot of similarities to her show.
Victoria Coren-Mitchell tweeted to Liu, "Did you know that there's been a TV show in the UK since 2008 that's very similar to this? It's so alike, I suppose you must have known?"
In "Only Connect," a group of three people has to figure out the connection between four groups of words before time runs out. Just like in Connections, a single word can have multiple meanings, and it's up to the contestants to solve the puzzle.
Story of Connections Game?
While Liu hasn't officially replied to Coren-Mitchell's assertion, she did provide a thorough explanation of how she conceived the game in an article she penned for The New York Times. Liu mentioned that her inspiration came from the work of cartoonist Robert Leighton, who turned drawings into puzzles.
She explained, "I learned from his puzzles that a drawing of a tick, a thumbtack, and a tow truck could be used to express the term 'tic-tac-toe,' with the help of an answer key."
She went on to say that thinking about these puzzles made her think about how meaning can be conveyed in a concise and playful way through free association.
Liu noted that after jotting down her ideas in a notebook, she realized she could make the game challenging and satisfying by mixing various categories. She said, "The puzzle aspect could involve categories that use wordplay, like palindromes, homophones, adding or removing letters and words, rather than relying on the literal meanings of the words on the cards."